Successful event organized by Albatros and Ciciriello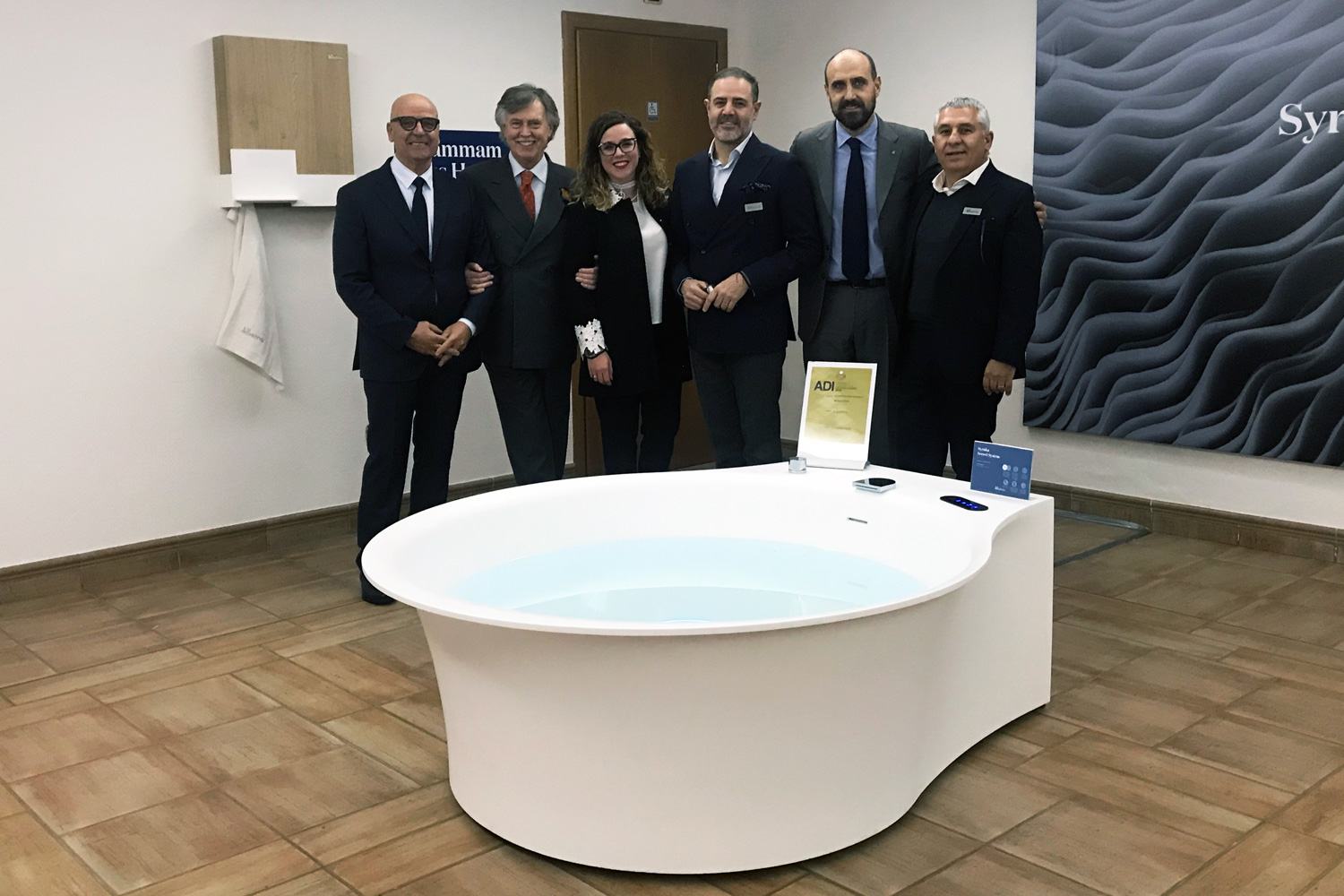 Successful event organized by Albatros and Ciciriello
"The body wellbeing and its origins"
The discovery of design and new wellness technologies starts in Puglia
Over 50 guests including architects, designers and planners to discover the latest design innovations and discuss how the wellness sector has changed in recent years.
Albatros, an historic Italian wellness company, and Ciciriello, the sector's reference point in Puglia for over 40 years, have organized a new event to explain and show how the wellbeing concept and self-care have become a fundamental element to our lives and homes, so much so that they enclose important aesthetics elements' innovation in applied technologies and production processes.
A true round table moderated by Oscar G. Colli, co-founder of the magazine "The bathroom today and tomorrow" and effective member of the permanent observatory of design, Claudio Papa, industrial designer who signed the new Albatros design path, Alessandro Rorato, Albatros general manager and Giovanni Ciciriello, owner of Ciciriello company.
The speakers brought different however converging visions of the wellness world: from how the sector's needs and trends have changed the product's technical and design approach, to the retail point of view that, due to the close contact with the end customer, has strong feedback that "the quality of life" is the new trend.
The set-up, specifically created together with Ciciriello Srl company, celebrated the latest born in Albatros home designed by Claudio Papa and perfectly functioning: Syraka bathtub, whose name is inspired by the ancient name of the city of Syracuse, Hammam Plus, the new conception of household Turkish Bath designed by Claudio Papa for Albatros, an award-winning product, included in the ADI Design Index and winner of the European Product Design Award™ and Thea Pool designed by Roberto Falletti.
Albatros Secret System® is the event's protagonist. The latest revolution in the hydromassage world that hides from view all mechanical parts to make room only for design, beauty and wellbeing enclosed in bathtubs made in the innovative 100% regenerable Solid Surface material.
A technology so innovative that it has been awarded the ADI Ceramics & Bathroom Design Award. Such award permits you to enter in the ADI Index Design, the official selection that will lead to the Golden Compass 2020.
Sign Up for Our Newsletter
Sign up for our newsletter to receive previews and updates on our latest products, as well as wellness tips on how to enjoy them to the fullest. Let's keep in touch!