Secret System received the ADI Award 2019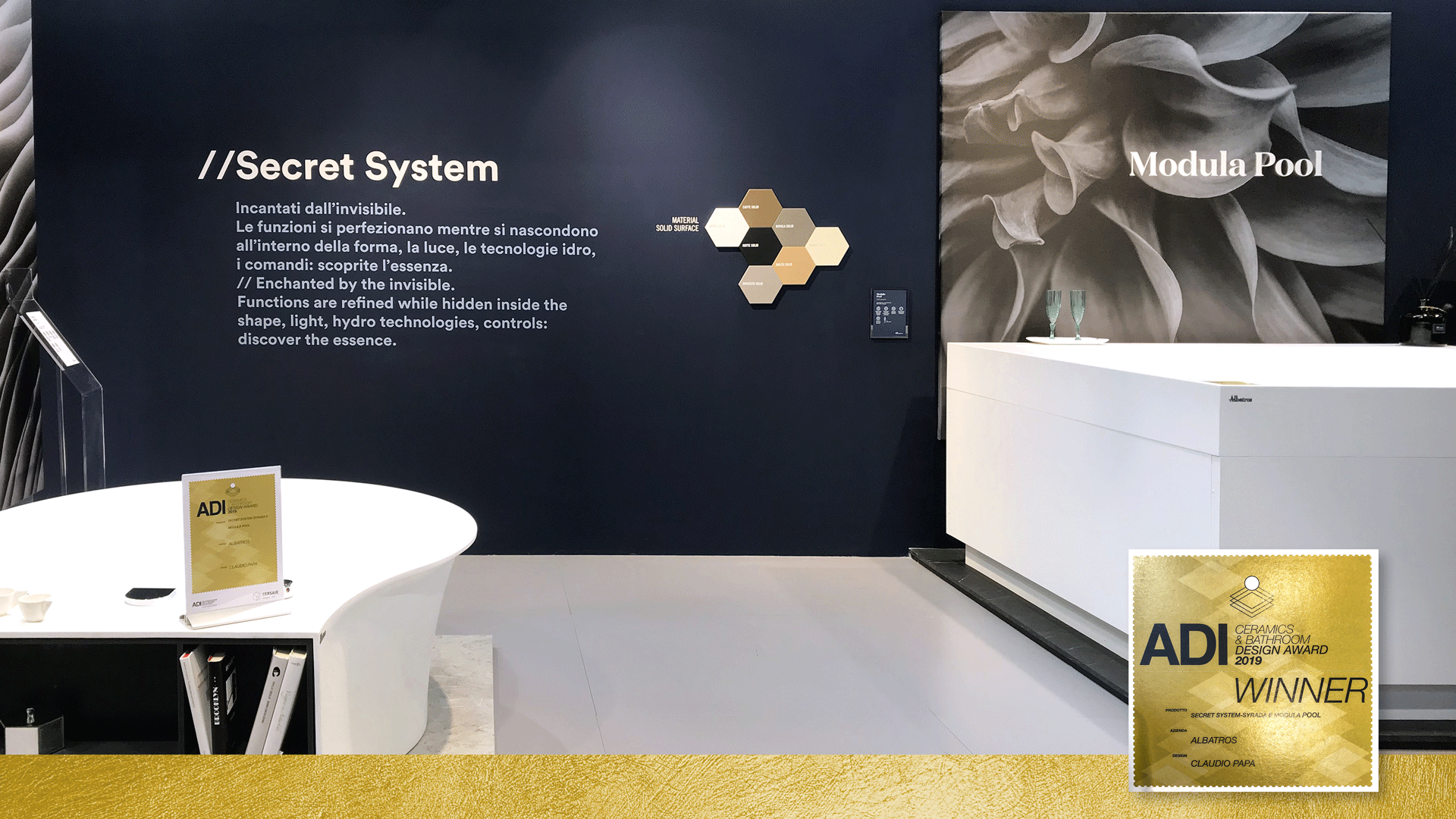 Secret System received the ADI Award 2019
At Cersaie we presented our innovative Secret System and it was an immediate success. So much so that we received the ADI Ceramics & Bathroom Design Award 2019 award.
This new system, designed and patented entirely in Albatros, has received this prestigious award as the best project in terms of product research and innovation, applied to Syraka bathtub and Modula Pool spa, designed by Claudio Papa.
 Thanks to said award, above mentioned products will automatically be included in the ADI Design Index 2020 pre-selection, that is, ADI annual publication (Association for Industrial Design), which every year collects the best Italian design put in production.
 It is a system that revolutionizes the Wellness world and now, we can reveal its secret.
All technical parts are hidden inside the structure: the whirlpool jets disappear, replaced by ergonomic and appealing surface slits.

For the first time, a spa is produced entirely in Solid Surface, an ecological and 100% renewable material.

The controls, apart from the touch interface can also be managed through voice control. Its use is more immediate and accessible to everyone.

The wellbeing experience generated by the ergonomic whirlpool jets is complemented by a pleasant chromotherapy system

.
An innovation you must try!
Iscriviti alla nostra newsletter
Iscriviti alla nostra newsletter per ricevere in anteprima gli aggiornamenti sui nostri ultimi prodotti e consigli su come goderteli al meglio. Resta in contatto!