Hammam Plus Home wins The European Product Design Award 2019™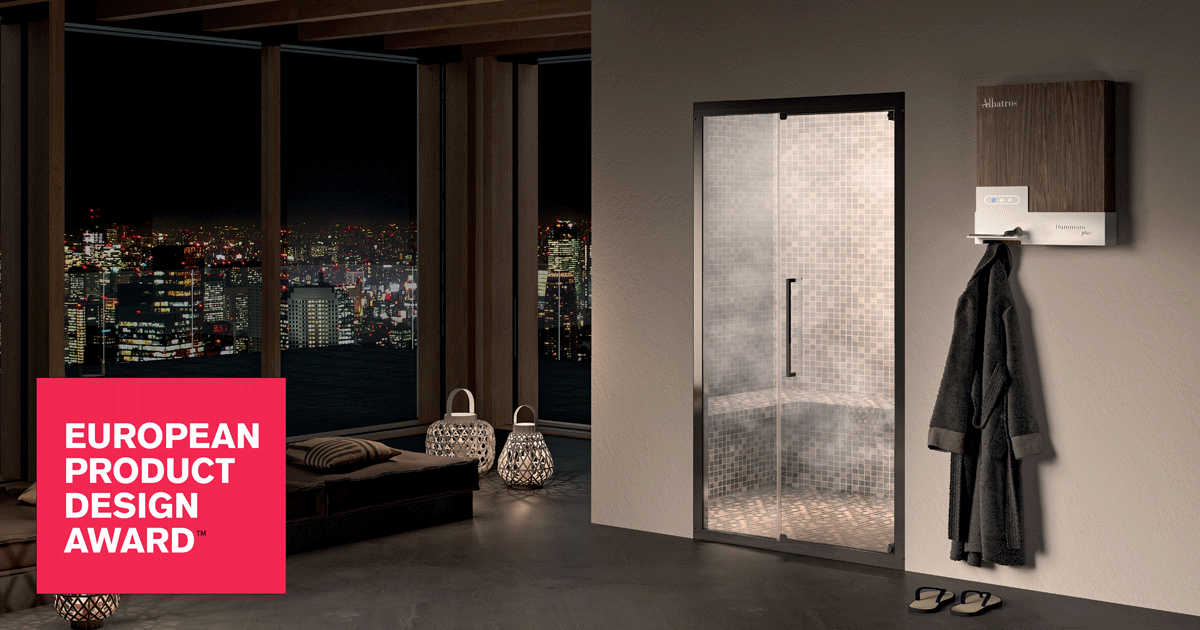 Albatros has won l'European Product Design Award™ 2019 in the Home Interiors Product category with  Hammam Plus, the new Turkish Bath conception for the house, designed by Claudio Papa. Every year, the award enhances products able to encompass creative spirit and functionality, improving daily life.
Claudio Papa is happily back: he was an Albatros designer back in 2000 and, following  an almost 20 years' break, he resumed collaboration with the company in 2018 to be a fundamental part of the business renewal.
"This award brings together hundreds of projects from all over the world, from Australia to China to Europe – explains Claudio Papa - it is a great satisfaction to be able to win it, even more so to do it with Albatros, the company that launched me in the world of bathroom design and that today, in turn, is going through an important rebirth and renewal phase."
Hammam Plus is a Turkish Bath system also reinterpreted as a furniture element. It is less bulky and combines excellent performance with contemporary, functional design, integrating basic bathroom solutions such as accessory shelves and comfortable towels and bathrobes' hangers.
The steam generator 's encased installation, is an Albatros exclusivity. It combines functionality and design: the external and visible part can be coordinated with the chosen finish.
Hammam Plus will be one of the products that Albatros will display, fully functioning, at the next Cersaie edition in Bologna taking place from 23rd to 27th September, 2019.
Sign Up for Our Newsletter
Sign up for our newsletter to receive previews and updates on our latest products, as well as wellness tips on how to enjoy them to the fullest. Let's keep in touch!